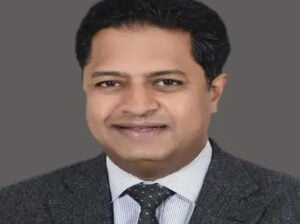 Dr. Hardev Ramandeep Singh Girn
Gastrointestinal Cancer Surgeon & Liver Transplantation
MBBS
MRCS – 2005
MD 
FRCS
CCT (UK)
Liver cirrhosis and Transplantation
Liver Cancer Surgery and Interventions
Pancreas, Gall bladder, Large & Small Bowel Cancer Surgery
Pancreatic Necrosectomy, Gastric, Cancer Surgery
Dr. Hardev Ramandeep Singh Girn
Experience
After finishing my MBBS, I went to UK for surgical training and specialisation. I finished my general surgical training under the auspices of Yorkshire School of Surgery and was awarded MRCS (Royal College of Surgeons of Edinburgh) in 2005.
Following this i undertook a period of research for 2 years whilst working as research registrar in Leeds Vascular Institute, Leeds, UK and was awarded MD by School of Medicine, University of Leeds.
With good foundations in General and Vascular Surgery, I was selected for 6 year specialist higher surgical training in Yorkshire deanery, UK, in 2007. During this period I trained in Upper GI and Colorectal surgery with general surgical acute on call for first 2 years and final 4 years were spent training in all aspects of Liver and renal transplantation, and hepatopancreatobiliary surgery at St James University Hospital, Leeds, UK which is high volume tertiary care referral centre for transplant and HPB cancer surgery. I was awarded FRCS (Intercollegiate FRCS in Transplant Surgery) from Royal College of Surgeons of Edinburgh in 2013. I have 14 years of experience
in UK.
I joined DMCH Ludhiana in October 2013 as Specialist Liver Surgeon with special interests in Liver and multivisceral abdominal transplant, Liver trauma, Liver cancer surgery and pancreatic surgery. My main aim is to lead the drive for cadaveric and live donor liver transplant surgery in Punjab and North India.
In February 2019 I move to SPS Hospital Ludhiana as Head of department of
Gastrointestinal Surgery and Liver Science Department.