"Paediatrics is the branch of medicine which involves the medical care of infants and children."
In our hospital, we have different types of services under this department.
1. New Born Care
Neonatology is a subspecialty of paediatrics that consists of the medical care of newborn infants, especially the ill or premature newborn. It is a hospital-based specialty, and is usually practiced in neonatal intensive care units.
2. Nursery
Our Nursery is clean and is free from dust. Care for the newborn is our major concern.
3. Phototherapy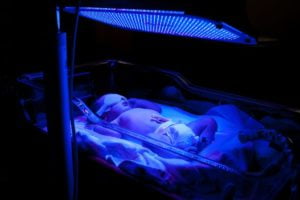 Phototherapy is also known as light therapy and it is most common in treating the jaundice in a new born baby for reducing the high level of bilirubin. In this process, the baby has to lie in the special cot, where he/she is exposed to the fluorescent light which is absorbed by the baby's skin. Bilirubin is changed to another form during this process and is excreted faster in the stool and urine. Phototherapy does not damage the baby's skin and baby may have to stay under phototherapy if he/she is suffering from jaundice.
4. Open Air Warmer System
We have open air warmer systems in our hospital especially in the nurseries so that fresh warm air is given to the infants.
5. Immunization
It is the process by which immune system of individual is strengthened so that it can fight some dangerous viral and bacterial infections . The best time to buid up immunity in a person is as a child, till five years of age. Immunisation is done by giving special injections that can help protect the baby from dangerous infections like polio, diphtheria, tetanus, hepatitis B etc. All facilities for immunisation of babies are available at our hospital.
6. Exchange Transfusion
Exchange transfusion is the process of removing the person's blood with the fresh blood pf the donor or the plasma as to counteract the effect of jaundice and other diseases such as anaemia.
7. Paediatric Surgery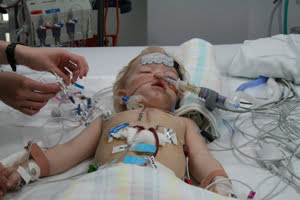 We also provide facilities for surgeries for the infants and children. Examples of such surgeries are hernia repair, appendicectomy, hydrocele repair, etc