Physiotherapy also known as Physical Therapy – treatment through correct movements and mechanical forces. It includes manual therapy, exercise therapy, electro therapy and many other types of physical therapies. It aims is to improve mobility, function and quality of life.​
Various areas where physiotherapy is provided available in our hospital are-:
1. WOMEN HEALTH
This type of physical therapy is mainly concerned with the women health issues related to child birth and reproductive system.
i. Antenatal Ecercises: These can help women cope with common problems of pregnancy like backache, joint discomfort and ligamentous pains. It also improves general health and makes a pregnant lady more active and feel good about themselves. Exercising regularly during pregnancy helps women cope better during childbirth and helps in quicker recovery after delivery.
We provide health packages and one to one sessions for exercises during pregnancy which help you stay fit and active, prepares you for childbirth, makes recovery after childbirth quicker and teaches you various relaxation techniques.
ii. Postnatal Exercises: After the delivery, all women are taught to do exercises which help you regain you strength, muscle tone quicker. These exercises can be done both after normal vaginal delivery and caesarean section. The physiotherapist makes rounds and teaches you these exercises on one to one basis and you are encouraged to continue them at home after being discharged from the hospital.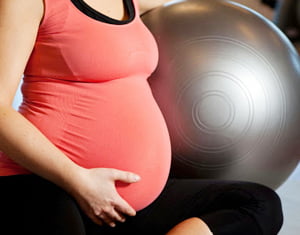 iii. Kegels Exercises: These exercises can be done by ladies during pregnancy, after delivery and when they are suffering from prolapse and urinary problems. They help to strengthen the muscles around the urinary passage, back passage and vagina. These are extremely important and in fact can be taken up by women at any point of their lives to PREVENT occurrence of prolapse and urinary problems.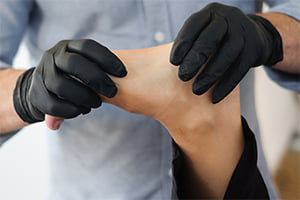 "Physiotherapy services are available for other problems as well, like backache, joint pains, recovery after surgery and specific conditions and mentioned in the following section. "
2. Orthopaedics
Orthopaedics Physiotherapists diagnose, manage and treat disorders and injuries of the musculoskeletal rehabilitation after surgeries. This type of physiotherapy is also helpful in acute trauma such as sprains, injuries of insidious onset such as tendinopathy and deformities. Orthopaedic therapists are trained in sport injuries, fractures, back and neck pain, spinal conditions and many more.
3. Cardiovascular and pulmonary physiotherapy
Cardiovascular and pulmonary practitioners offer wide range of services to those who are suffering from lungs and heart diseases. Pulmonary Rehabilitation can be beneficial to those with asthma, chronic bronchitis. Pre and Post surgeries therapies are given to the patients so that they can bear the pain after the surgery.
4. Clinical Electrophysiology
This area includes the physiotherapy by electropathy that is giving the arrhythmia services in the field of clinical cardiology and it is concerned with the study and treatment of rhythm disorders of heart.
5. Neurological
This specialist area is concerned with those who are suffering from neurological disorders. The diseases can be stroke, chronic back pain, Alzheimer's disease, brain injury, cerebral palsy and many other diseases. Common impairments include damage of eyes, muscle strength, movement and loss of functional independence. Neurological Physiotherapy is also known as Neurophysiotherapy or Neurological Rehabilitation.
6. Pediatric Therapy
Paediatric therapies help in the early detection of health issues in children, and use a variety of techniques to provide physical therapies. Paediatric therapists are expert in management of infants, children with developmental, neuromuscular disorders.
7. Sports Therapy
This is another type of therapy which is usually concerned with the care and wellbeing of athletes including recreational, professional and semi-professional participants. This type of therapy encompasses the athlete injury in 5 main categories-:
 Acute Care
Treatment
Rehabilitation
Prevention
Education