Internal Medicine which is also known as general medicine is the medical speciality which deals in the prevention, diagnosis and treatment of adult diseases. Internal Medicine experts are skilled in management of patients who have multi-system disease processes.
We provide various specialties in internal medicine.
1. Comprehensive health package & check ups
Taking care of your health is one of the most important parts of your life. However, modern lifestyles and stress-filled days, often make this much harder than it should be. With the number of disorders doing the rounds on the rise, it is now crucial that a pre-emptive move is made to tackle this.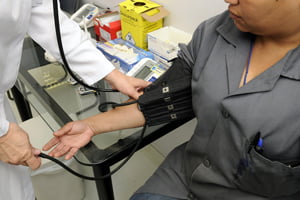 2. Executive health check-ups
These days, the eating habits of people are changing day by day and this has increased the number of patients. The most common problems that are being faced by professionals are obesity, stress, eye strain, high blood pressure and many more. As regular check-ups are required, we have come up with the comprehensive health check-ups packages.
a. Haemogram – Under this, we test the haemoglobin, RBC Count, ESR, Platelet Count, Total WBC, MCV and packed cell volume.
b. Biochemical Parameters – This include fasting blood sugar, post-prandial blood sugar, serum urea & serum creatinine, HbA1C and many other tests.
3. Diabetic and Hypertension Clinic
Diabetes
Diabetes in common words is termed as when the blood sugar level and blood glucose level are too high. Glucose comes from the food we eat. There are two types of diabetes i.e. Type 1 and Type 2.
With Type 1, the body does not make the insulin which is required by the human body.
Type 2, which is the most common type of diabetes, in this the body does not use the insulin well enough.
Hypertension
Hypertension is generally termed as high blood pressure. High blood pressure is classified as primary and secondary blood pressure. 90-95% cases are primary high blood pressure which is due to the lifestyle of people and sometimes genetic factors as well. Lifestyle factors include taking an excess of salt, obesity, smoking and alcohol. The remaining 5-10% are due to identifiable causes such as kidney disease, narrowing of kidney arteries, endocrine disorder and use of birth control pills.
4. Asthma Clinic
Asthma is the most common disease in Punjab. The main cause of it is pollution. It is a common long-term inflammatory disease of the airways of the lungs. It is characterized by variable and recurring symptoms, reversible airflow obstruction, and bronchospasm.
5. Obesity and Heart Clinic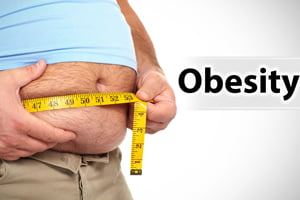 Obesity in common words is termed as excess of body fat which may have negative effect on human health. People are generally considered as obese when their body mass index (BMI) is over 30 kg/m2 with the normal range of 25–30 kg/m2. BMI is calculated by dividing the weight of person by square of the person's height. Obesity increases the chances of diseases like cardiovascular diseases, type 2 diabetes certain types of cancer, depression and many other. The major cause is the lifestyle of people, eating habits, lack of physical activity and genetic susceptibility sometimes.
Heart Clinic
We treat different heart related diseases.
6. Thyroid Detection
Hypothyroidism & Hyperthyroidism can be detected by different blood tests viz. T3, t4 & TSH. If these harmones are disturbed the patient can have thyroid disease. A thyroid stimulating hormone is the test that measures the level of T4 that is thyroxine. If the person has high level of T4 then that person can have thyroid. In out hospital, we have facility to test the thyroid of the patients.
7. Other Treatments
We also have experts who deal with the treatment of diseases like Stroke, Epilepsy, Tuberculosis, Pneumonia, Fever (Typhoid, Chicken pox, Dengue, Malaria, Herpes, Viral, Chikungunya fever), Kidney, Liver, Abdominal, and Heart Problems.
Poisonings.
Abdominal Diseases — Liver problems, Ascites (Fluid in abdomen), Kidney & Gall Bladder Diseases, Gastroenteritis(Food poisoning, Cholera), Urine Infection etc.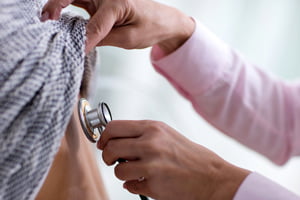 8. Pre-Employment Health check-ups
We do the health check-ups of all our employees before joining and suggest them tips so that they can remain fit and healthy and treat the patients with full dedication. We also undertake pre-employement health check ups of clients before they get employed.
9. Pre-Insurance Health Check-ups
We also have the insurance policies for our employees and we have health insurance of all our employees so that they can use that whenever they are in need. We undertake per-insurance health checkup for various insurance companies.